Our Early Childhood Teacher Raquel is dedicated to delivering a Kindergarten Program that is guided by your child's interests. Our program is implemented in an environment that enhances and supports your child's learning, drawing upon their experiences and emerging ideas. Raquel views all children as individuals who are confident and capable learners, and believes that they should be given opportunities to take the lead in their own learning. With an emergent curriculum in place, the Kindergarten room is always busy with children engaged in play. During play children are building many important skills such as organising, constructing, manipulating, pretending, exploring, investigating, creating, interacting, imagining and negotiating, which ultimately helps them to build their sense of identity and make sense of the world around them.
Our Kindergarten program is aligned with the Queensland Kindergarten Learning Guidelines.  We encourage parent involvement and work within our local community to build on going partnerships that enhance the children's life long learning skills. Our programme approach is flexible so that we can cater for each child's needs and wishes and is available for parents' perusal at any time.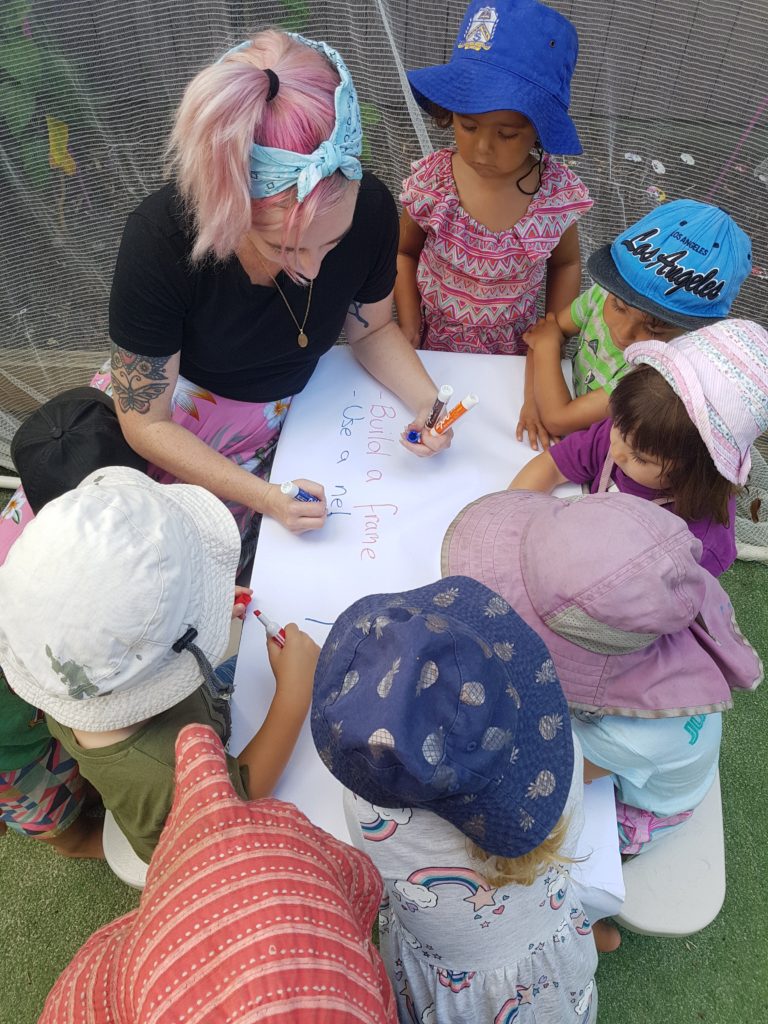 Hours of Delivery
Monday 8:30am – 12:30pm
Tuesday 8:30am – 4pm
Wednesday 8:30am – 12pm
Thursday 8:30am – 4pm
Our Kindy Program is delivered to align with the school terms. Kindergarten fee subsidies may be available pending eligibility. Our daily fee is inclusive of costs for the Kindergarten Program, with care available to families outside of the hours of delivery.