Miss Raquel views children as confident and capable learners who are naturally curious. Our Kindergarten programme is aligned with the Queensland Kindergarten Learning Guidelines and encourages a play based curriculum. Our learning experiences are inspired by the children's interests and are implemented in an environment that enhances and supports your child's learning, drawing upon their experiences and emerging ideas. We encourage parent involvement and work within our local community to build on going partnerships that enhance the children's life long learning skills. Our programme approach is flexible so that we can cater for each child's needs and wishes and is available for parents' perusal at any time.
"  My daughter's literacy has taken a
leap in the last 2 months which will set her up nicely for school.  I
am so proud that my son and my daughter have a whole world that is
independent of their father and I.  Occasionally they hint at things they
are working on but mostly it's just their Kindy Stuff."**
**names removed for privacy reasons.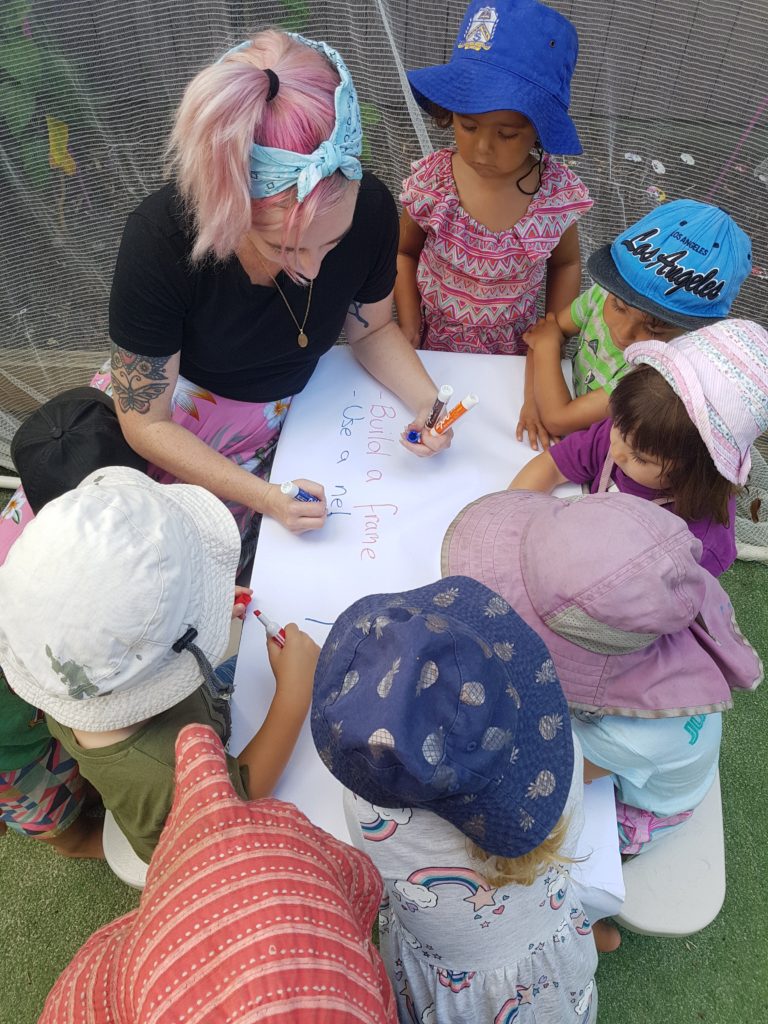 Kindergarten Program Statement of Fees
Hours of Delivery
Monday- 8:30am – 5pm
Tuesday- 8:30am – 5pm
Thursday- 8:30am – 12:30pm
Friday 8am- 12pm
Our Kindy Program is delivered to align with the school terms.